Our Story
When we started our own family we knew we had to be the change for our own health and that of our family. We grew our own food and loved being outdoors and all that it taught our young family about the environment.
In 2019 we took the leap to grow for others also and Leagh Farm was born.
Health is our guiding principle. Health of our soil, the produce we grow and our environment.
We farm in accordance with organic standards and gained our certified organic status in 2022.
Our growing space is small but very fruitful. We have 2 polytunnels which house heat loving crops and allow us to have tasty new spuds in May. We also have some no dig outside beds where we grow seasonal vegetables from potatoes, onions, carrots to all the leafy greens, salad greens, Asian greens, beetroot, kohlrabi to name a few.
We have a heritage orchard planted by my mother-in-law many years back. We have beautiful apple's from September to October. Our soft fruit consists mainly of blackcurrants and gooseberries but we occasionally have strawberries if the children don't demolish them first.
On the farm there is a free range flock of hens, many of whom we have hatched and reared ourselves which means a colorful array of hens and eggs for you to enjoy.
A team of farm cats keep our farm pest free and two friendly dogs who give great cuddles.
In terms of people, its very much a family affair. Billy Jo is chief grower and Niall, her husband, is construction manager and chief chicken wrangler. Our children help to collect the eggs, taste the veg and are very good at seeding.
We have help from our extended family too, especially when a big task needs tackling, like putting up our second polytunnel or making the no dig vegetable beds.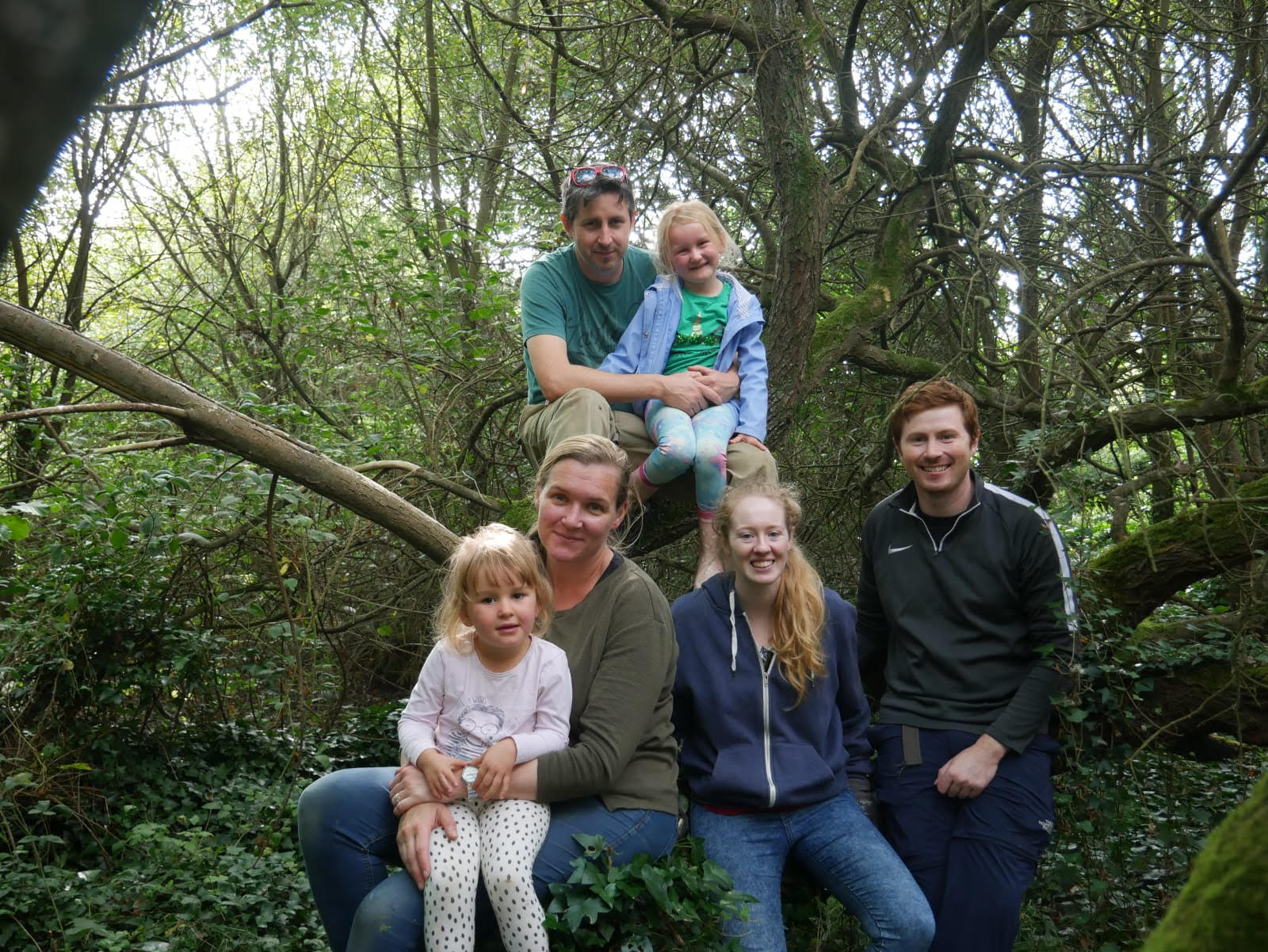 "To plant a garden is to believe in tomorrow"

-Audrey Hepburn
Follow us on Instagram or Facebook for a peek into farm life. See how we grow our veg and meet the farm animals.